Summer-Grilled Chicken Kabobs
Summer-Grilled Chicken Kabobs

---
These chicken kabobs are a Dr. Steph original and favorite. These succulent kabobs are a healthy recipe to bring to the next cookout to share with friends and family this summer season. Enjoy!
Cuisine - American
Servings: 4-6 people
Ingredients:
1.5 cups orange juice
1 cup olive oil
1/2 cup lime juice
1/3 cup tamari soy sauce
2 teaspoons ground cumin
2 teaspoons honey
4 cloves garlic, crushed
pepper to taste
2 pounds assorted vegetables cut into 1 1/2-inch pieces (zucchini, yellow
squash, red and green bell peppers, red onions, cherry tomatoes, mushrooms)
2 pounds boneless skinless chicken breast or thigh meat cut into 1-inch chunks
24 (10- to 12-inch) wooden skewers
Instructions
Whisk together orange juice, oil, lime juice, tamari soy sauce, cumin, honey, garlic and pepper until well blended to make a marinade.


---

Put vegetables into one or two large resealable plastic bags.


---

Put chicken into another large resealable plastic bag.


---

Divide marinade equally among the bags, seal, and refrigerate, turning the bag occasionally, for 3 hours, or overnight.


---

Skewer vegetables and chicken separately on skewers. For example, thread only bell peppers on one skewer, only squash on another and only chicken on the next. Since protein and vegetables cook at varying times, this will allow you to cook individual skewers until the items are sufficiently done (and eliminates burning one ingredient while trying to cook another).


---

Discard any remaining marinade.


---

Preheat grill to 375°F (a medium-hot fire).


---

Grill chicken until just cooked through and slightly charred, turning often, about 8 minutes.


---

Grill vegetables until just tender.


---

Transfer skewers to a platter and serve.
---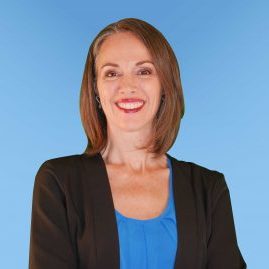 Recipe by Dr. Stephanie Chaney