DO YOU SUFFER FROM ANY OF THESE SYMPTOMS?
WE OFFER A NEW SOLUTION TO AUTOIMMUNE DISEASE
We have developed a unique clinical treatment that combines a drug-free, non-surgical approach with the most advanced AUTOIMMUNE RELIEF TECHNOLOGY available. Many patients are seeing great results, even those who have "tried everything" before.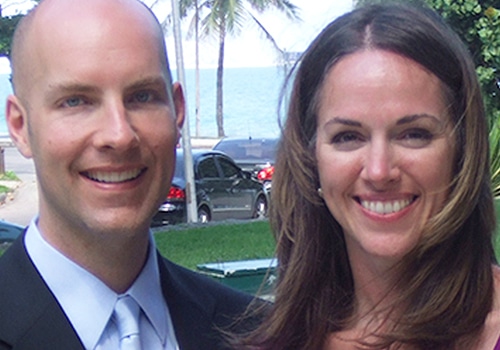 Dr. Steph focuses her treatment time practicing Functional Medicine, helping patients with various health challenges reverse their conditions with nutritional and supplement therapy. She has been featured as a guest natural health expert on Fox 5, WUSA Channel and a variety of health publications. Dr. Steph is a dynamic health advocate who speaks to organizations and community groups about holistic health and wellness. Her passion to help others with autoimmune disease stems from her ability to get her own autoimmune condition in remission and keep it in remission.
THERE MAY BE HOPE FOR YOU!
Our treatment works for a wide variety of conditions. If you are suffering with autoimmune issues, there may be hope! Schedule your free consultation today.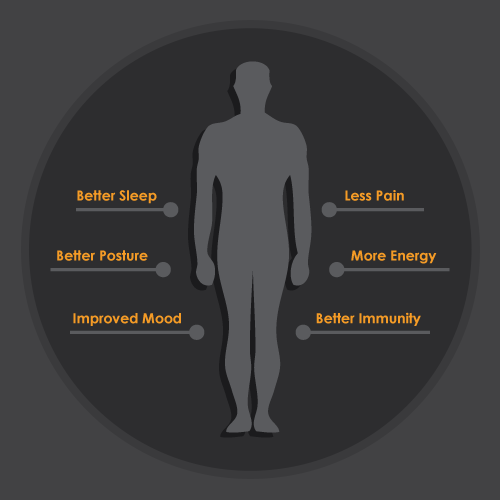 The number of people suffering from an autoimmune disease is staggering. We are seeing an epidemic and the numbers are predicted to continue to increase. At Living Health Integrative Medicine we are seeing more and more patients entering our office that have an autoimmune disease. Some have been diagnosed prior to visiting us and many have no idea that they have an autoimmune disease. But make no mistake, if not addressed correctly, this devastating disease can lead to severe consequences.
There are many different types of named autoimmune diseases like Rheumatoid Arthritis, Hashimoto's Thyroiditis, Celiac Disease, Psoriasis, Multiple Sclerosis, Lupus, Type 1 Diabetes, and the list goes on and on. There are more then 100 different types of autoimmune diseases. The names of the diseases are different but the mechanisms of the immune system dysfunction in many are similar. In each autoimmune case there is a dysregulation of the immune system that is evident and the immune system begins to wrong-target and attack healthy body tissue of the host. The mechanism of action can be similar or varied depending on the patient but with each named condition the target tissue is different.
The causes of autoimmunity are complex and multi-factorial. Research shows that there is a genetic potential that exists but does not always predict the expression of an autoimmune condition. In addition to the genetic potential there is a trigger or are multiple triggers that create an expression of the disease. These triggers may include environmental toxins, infections, stress, injury, hormonal shifts and many more. The causes and triggers vary from individual to individual. At Living Health Integrative Medicine we feel that one of the keys to autoimmune remission is properly identifying the unique triggers and present-time aggravator for each individual patient.
Many of the autoimmune patients that visit Living Health Integrative Medicine in Annapolis have had conventional treatment for their autoimmune disease. This typically includes a wait and watch approach or if the symptoms of the disease are progressed then a prescription for medication will be included. The class of medications most commonly prescribed includes steroid anti-inflammatory drugs, or immunosuppressant drugs, such as corticosteroids, which carry with them serious side effects. Other drugs may include chemotherapy drugs, such as methotrexate. The conventional approach treats the symptoms of the disease and not the cause. The providers at Living Health Integrative Medicine identify and work to eliminate the potential underlying triggers of the condition, without the use of drugs, medications or surgery. Many times, the patient is able to experience a complete remission. Sometimes medications are able to be reduced or eliminated over time. Success may depend on how long the condition has existed and how much damage has been created in the body.
The providers at Living Health Integrative Medicine do not want to simply treat the symptoms of your disease(s). We work to identify the potential causes and aggravators and work to handle them. This is done through a functional medicine approach to your health. We evaluate the function of the entire body, not just one organ or gland or symptom. The body works as a complex unit and every organ, gland and system in the body is dependent on the others to function properly. When there is dysfunction in one system many other systems can be affected and create other symptoms that may even seem unrelated. By taking a 'whole' body approach to assessing function and helping to restore function as a whole, oftentimes the triggers of autoimmune disease symptoms are eliminated and then symptoms can lessen or remiss completely.
This whole body functional approach entails running various tests via blood, saliva, urine or stool in order to look for underlying 'dysfunction' and performing and in-depth history, and then working up a protocol for each patient based on what their body is 'telling' us it needs. Patients are followed very closely to ensure success.
IT'S TIME TO GET THE RESULTS YOU DESERVE!
Autoimmune Remission
FREE Consultation