DO YOU SUFFER FROM ANY OF THESE SYMPTOMS?
WE OFFER A NEW SOLUTION TO NEUROPATHY PAIN
We have developed a unique clinical treatment that combines a drug-free, non-surgical approach with the most advanced NEUROPATHY PAIN RELIEF TECHNOLOGY available. Many patients are seeing great results, even those who have "tried everything" before.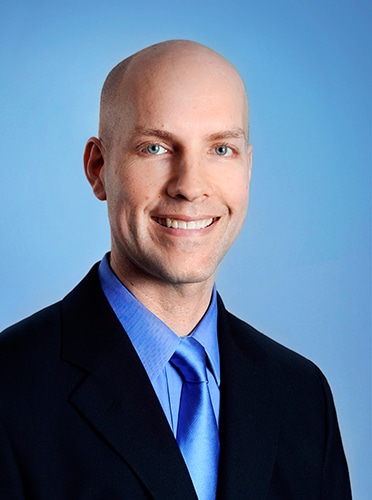 Dr. Tom Chaney a native of Maryland and the founder and co-owner of Living Health Integrative Medicine. He is the co-author of the best-selling books Lose the Gluten, Lose your Gut. Ditch the Grain, Save your Brain and Defeat Diabetes.  Dr. Chaney is a renowned speaker on holistic health and a regular guest on the morning show, Great Day Washington.  He graduated from the University of Maryland with a major in Kinesiology. Dr. Chaney attended the New York Chiropractic College where he received awards for clinical excellence and was on the Dean's List. Dr. Tom has received advanced post-graduate training in functional medicine and functional nutrition.  He is committed to helping patients achieve optimal health naturally through the use of an integrative holistic healthcare model. Dr. Chaney also dedicates himself to remaining current with the most exciting developments in the field, spending time with like-minded providers at conferences and seminars. Dr. Chaney has become a respected member of the profession with a national reputation for dedication to helping the public improve their health naturally. In his spare time, Dr. Chaney enjoys being outdoors and active.  He spends time hiking, traveling, fishing and biking.
CHECK OUT OUR NEW BOOK:
NEUROPATHY REVERSED, A HOLISTIC APPROACH TO ENDING NERVE PAIN
The Book Shares Helpful Strategies for Relieving Nerve Pain
To learn more about the new book and how it can help people who suffer from chronic foot pain, hand pain and other common symptoms of neuropathy, please CLICK HERE.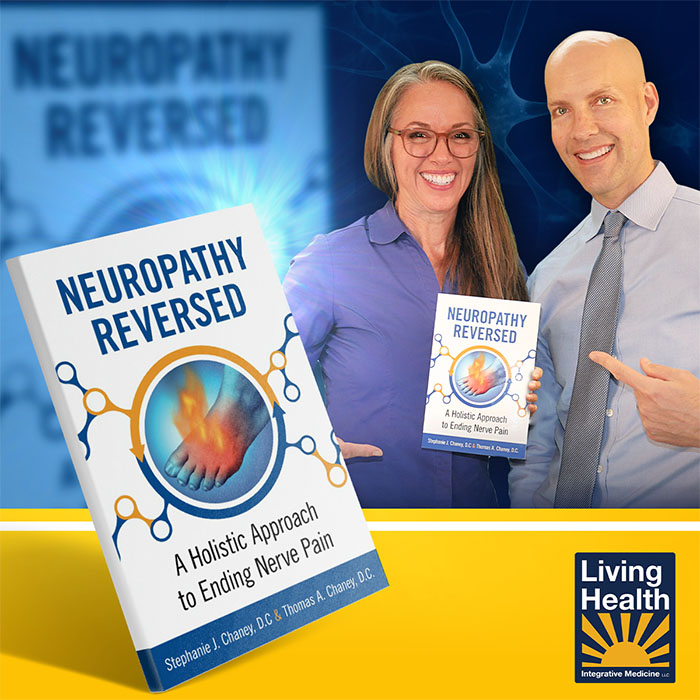 THERE MAY BE HOPE FOR YOU!
Our treatment works for a wide variety of conditions. If you are suffering with neuropathy pain, there may be hope! Join us at the next seminar.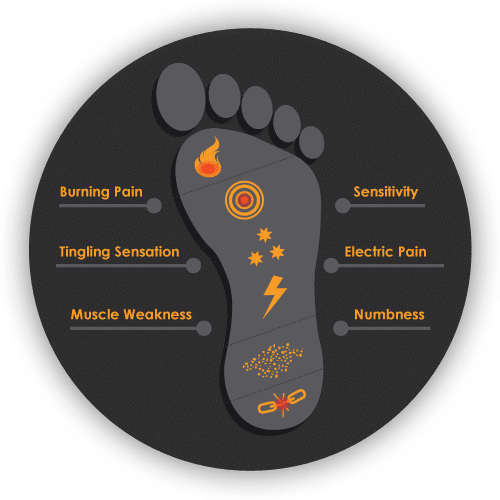 WHAT OUR PATIENTS ARE SAYING
"I would wake up with numbness and tingling on the bottom of my feet and it was fairly intense. About halfway through my treatments the numbness and tingling were gone."- Donna
"My neuropathy in my left foot is completely gone and my right foot is 98% better, it's almost like I never had it."
- Brenda
"I've been experiencing a lot of pain in my feet with numbness and tingling…after 5 months I have no more numbness of pain in my legs!"
- Arthur
AFTER TREATMENT, MANY PATIENTS EXPERIENCE: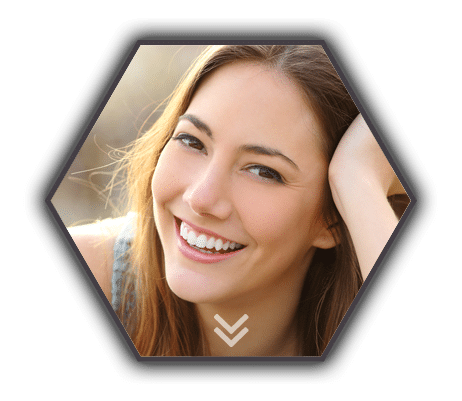 Improve your overall health
and regain your vitality for life.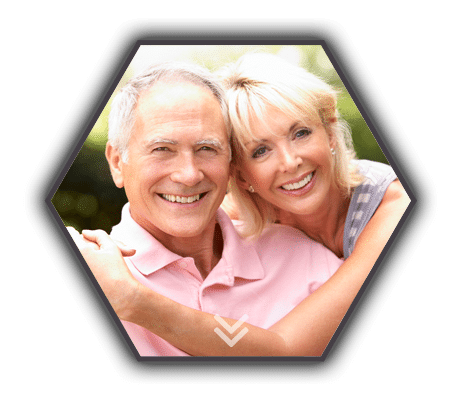 Don't let neuropathy pain
stop you from living!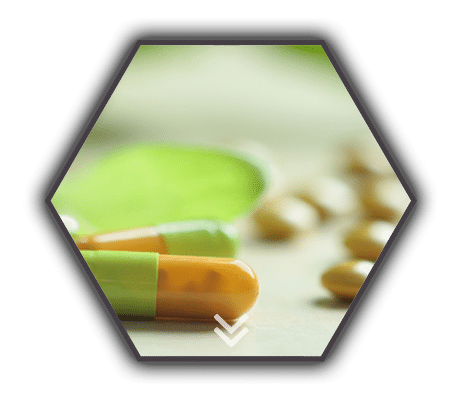 Medication and surgery don't
have to be the answer.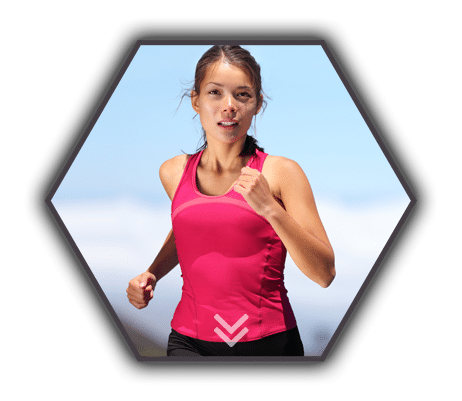 Stop wasting time in pain and
get your active life back!
IT'S TIME TO GET THE INFORMATION YOU DESERVE!
Neuropathy Solutions
FREE Online Event
Take The First Step To Getting Out Of Pain By Registering Below
You will learn about a unique clinical treatment that combines a drug-free, non-surgical approach with the most advanced 𝐍𝐄𝐔𝐑𝐎𝐏𝐀𝐓𝐇𝐘 𝐏𝐀𝐈𝐍 𝐑𝐄𝐋𝐈𝐄𝐅 𝐓𝐄𝐂𝐇𝐍𝐎𝐋𝐎𝐆𝐘 available.