Welcome to Living Health Integrative Medicine
Dr. Thomas A. Chaney, DC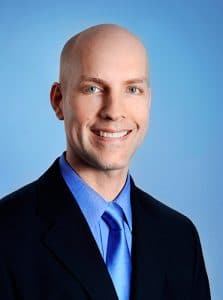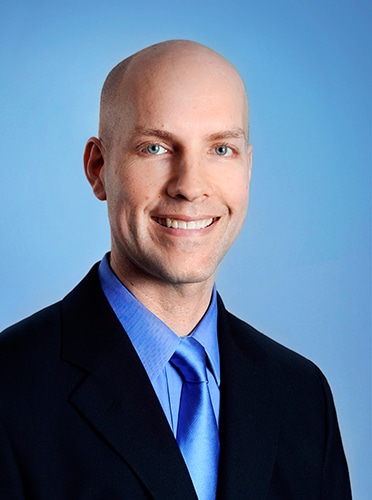 Dr. Tom Chaney is a native of Maryland. He graduated from the University of Maryland with a major in Kinesiology. Dr. Chaney attended the New York Chiropractic College where he received awards for clinical excellence and was on the Dean's List. In 2001, he received his doctorate of Chiropractic. Dr. Chaney returned home and founded Living Health Integrative Medicine. He is committed to helping patients achieve optimal health naturally. He is a certified practitioner and a Distinguished Fellow of Chiropractic Biophysics. He was named a Distinguished Fellow of the International Chiropractic Association. Dr. Chaney also dedicates himself to remaining current with the most exciting developments in the field. Dr. Chaney has become a respected member of the profession with a statewide reputation for dedication to his community. He received the Maryland Chiropractic Association's President's Award in 2008 and serves on the Association board of directors. In his spare time, Dr. Chaney enjoys being outdoors and active. He spends time hiking, traveling, fishing and biking.
---
Dr. Stephanie J. Chaney, DC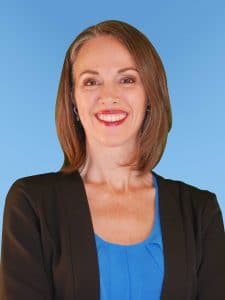 Dr. Stephanie Chaney graduated from the University of Ottawa with a B.S. in Kinesiology. She attended the New York Chiropractic College and received her doctor of chiropractic degree with honors. Dr. Chaney has been practicing chiropractic in Maryland since 2001. She joined Living Health Integrative Medicine in 2003 and is the senior clinic director of the functional medicine practice. Dr. Chaney became a distinguished Fellow of the International Chiropractic Association and is a practitioner of Chiropractic Biophysics and was awarded in 2007 with Chiropractor of the Year. The Governor appointed Dr. Steph to the Maryland Chiropractic Board of Examiners in 2007. Currently, Dr. Steph focuses her treatment time practicing Functional Medicine, helping patients with various health challenges reverse their conditions with nutritional and supplement therapy. Dr. Stephanie has been featured as a guest natural health expert on Fox 5. She is a dynamic health advocate who speaks to organizations and community groups about holistic wellness.
---
Dr. Andrew Rill, DC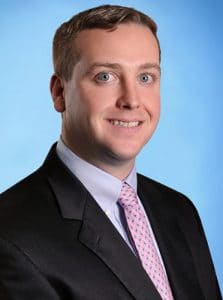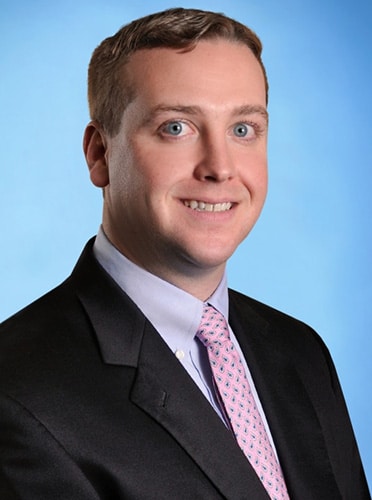 Dr. Andrew Rill is a native of Maryland, growing up in Westminster. He attended Elon University where he was a member of the men's club lacrosse team and Kappa Alpha Order Fraternity. As a member of Kappa Alpha Order, Dr. Rill dedicated his time to raising money for the Muscular Dystrophy Association. Dr. Rill also spent time volunteering at the Boys and Girls Club of Burlington, NC. He graduated from Elon in 2009 with a BS in Exercise and Sport Science. Dr. Rill then attended Palmer College of Chiropractic, Florida Campus where he earned his Doctor of Chiropractic degree in 2012. While at Palmer, Dr. Rill had the opportunity to work with a wide range of patients including USA Track and Field Team members who competed in the 2012 London Olympic games. Dr. Rill joined the Living Health Integrative Medicine team in October 2013. He is excited to bring his knowledge and passion for conservative, natural healing to the Annapolis community. In his free time, Dr. Rill enjoys spending time with family and friends, and tries to play as much golf as possible.
---
Dr. Shannon Ginnan, M.D.
Dr. Shannon Ginnan, MD obtained his bachelor's degree in chemistry and graduated magna cum laude from Binghamton University. He obtained his medical degree at SUNY Upstate Medical University in Syracuse, New York, and completed an internship at a community hospital in Vestal, New York. Dr. Ginnan studied acupuncture at the UCLA David Geffen School of Medicine.
Dr. Ginnan is a board certified Fellow of the American Society of Anti-Aging and Regenerative Medicine. He previously chaired the Research and Development Committee of the American Society of Laser Medicine and Surgery, overseeing the disbursement of funding for worthy laser medicine research. He is a professional educator for medical device and pharmaceutical companies. In these capacities, he evaluates and employs new medical innovations and trains health care practitioners in the safe and effective use of aesthetic laser and injectable treatments.
Dr. Ginnan has been a leader in the field of Aesthetic and Laser Medicine in the Washington DC metro area for over 13 years. In addition to serving as the Medical Director for 2 of the busiest medspa's in the nation, Dr. Ginnan also worked to expand his scope of knowledge in the field of Functional Medicine – a discipline that excels at helping individuals function at their highest genetic capacity within their environment. Dr. Ginnan focuses his attention on looking for and treating the root cause of the patient's health issues.
---
Jessica Quinones, MS, CNS, LDN – Functional Nutritionist
Jessica graduated from the Maryland University of Integrative Health (MUIH) with her M.S. in Nutrition and Integrative Health. She has seen clients at The Natural Care Center at MUIH, Integrative Family Medicine in Columbia, MD, Carney Chiropractic Center in Parkville, MD and has held various positions in the behavioral healthcare field. Jessica received her credentials as a Certified Nutrition Specialist (CNS) through the Board for Certification of Nutrition Specialists. She is a Licensed Dietetic Nutritionist (LDN) and a Registered Chiropractic Assistant (RCA) in the State of Maryland. Prior to MUIH she received a certification from the Institute for Integrative Nutrition in Holistic Health Coaching (CHHC) and is a member of the American Association of Drugless Practitioners. She also holds Bachelor's degrees in both Psychology and Sports Studies from Towson University. Jessica uses science-based diet and nutrition therapies to support your personal health and well-being. She believes in a holistic personalized approach to health and healing that considers the whole person — body, mind, and spirit. She believes that the body operates most efficiently when all of these areas are in balance. In her free time she enjoys cooking, hiking, biking, and spending time with her two dogs.
---
Whitney Pearson – Health Coach
As a Washington State native and the daughter of a Chiropractor, Whitney early on became educated and passionate about an integrative, holistic approach to health. In 2011 Whitney received her Bachelor of Science degree in Nutrition from California Polytechnic State University in San Luis Obispo, CA, and her certified personal training certificates from the National Academy of Sports Medicine (NASM) and the National Council of Strength and Fitness (NCSF). She has worked with numerous patients is implementing a healthier lifestyle through diet alterations and exercise, and various types of practitioners in integrating Functional Medicine into their practices. Whitney believes in finding the root cause of the problem and addressing all aspects to allow the body to function most optimally. She also believes prevention is key, and as her favorite saying goes "Get to it before it gets to you!"