---
Happy Memorial Day! Here's a recipe that's sure to leave your guests speechless and wanting more. So go on…celebrate and enjoy every tasty morsel of this Braised Lamb Shank recipe, a small gift from Dr. Steph. This would pair perfectly with Dr. Steph's Balsamic Green Bean Salad! Feel free to let us know how you like it.
Course - Main Dish
Cuisine - American
Servings: 6 Servings
Ingredients:
1 Cup Almond/coconut flour Or your favorite gluten-free flour
6 Lamb shanks Seasoned with salt and pepper
5 Tbsp Extra virgin olive oil Divided
1 Leek White part only, chopped
4 Carrots Cut into 1/2 inch slices
1 Head garlic or 12 cloves, chopped
1 28 ounce can Diced tomatoes
1.5 Cups Beef or chicken broth
4 Sprigs Thyme
To taste Sea salt
To taste Freshly ground black pepper
Instructions
Preheat oven to 350°F.


---

Lightly flour each shank. Heat 3 tablespoons of the oil in a large heavy pot or casserole over medium high heat and brown shanks on all sides. Set aside.


---

Wipe out pan. Heat remaining 2 tablespoons oil and sauté leek, carrots and garlic until lightly golden. Add lamb shanks, tomatoes, broth and thyme.


---

Cover the pot and braise for 2 to 2 1/2 hours or until meat is tender, turning the shanks once or twice and covering with vegetables. Remove shanks to a serving platter.


---

Place pot on stove over medium high heat and simmer a few minutes to thicken sauce slightly. Spoon over shanks and serve with risotto or mashed potatoes.
---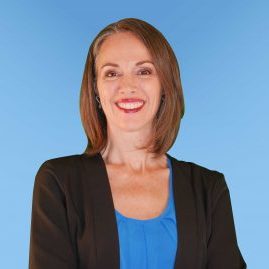 Recipe by Dr. Stephanie Chaney