---
This vibrantly colored stir-fry features shrimp with snow peas, sugar snap peas and green peas. The stir-frying goes quickly, so be sure to measure all of the ingredients before you start cooking. Serve with brown rice.
PS. If you are soy free I recommend using Coconut Secret Organic Raw Coconut Aminos instead of soy sauce as an alternative!
If you are looking for a recipe similar to this, have you tried our Ginger Baby Bok Choy?
Course - Main Dish
Servings: 4-6
Ingredients:
2 Tbsp Soy sauce Can use aminos or Tamari (gluten free soy sauce)
1 Tbsp Rice vinegar
5 Tbsp Vegetable broth
2 Tsp Toasted sesame oil
1 Tbsp Ginger Finely chopped
1 Lb Extra large shrimp Peeled deveined
1/8 Tsp Salt
1/8 Tsp Sugar
2 Tbsp Peanut oil Divided
1/2 Lb Snow peas Strings removed
1/4 Lb Sugar snap peas Stems snapped off, strings removed
1/4 Cup Green peas
2 Cloved garlic Finely chopped
Instructions
Make the ginger-soy glaze by combining soy sauce, rice vinegar, 1 tablespoon of the broth, sesame oil and 2 teaspoons of the ginger in a small bowl. Set glaze aside.


---

Toss the shrimp with the salt and sugar in a bowl. Heat a large wok or deep skillet over high heat. When hot, add 1 tablespoon of the peanut oil and swirl to coat the surface of wok. Add shrimp and cook, stirring frequently, until no longer translucent, about 2 minutes. Transfer shrimp to a plate and cover to keep warm.


---

Add the remaining 1 tablespoon peanut oil to wok. Add snow peas, sugar snap peas and green peas and cook, stirring frequently, for 2 minutes. Move vegetables to the sides of the wok, then add garlic and remaining 1 teaspoon ginger in the center and cook, stirring constantly, until fragrant, about 30 seconds. Return vegetables to center of wok and toss to combine. Add remaining 1/4 cup broth and simmer until peas are tender, 2 more minutes. Transfer contents of wok to a bowl.


---

Return shrimp to wok and add reserved glaze. Toss to combine. Cover the skillet and cook for 2 minutes. Return peas to the wok and toss everything together. Transfer to plates and serve immediately.
---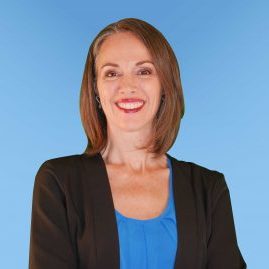 Recipe by Dr. Stephanie Chaney