---
It's NFL play-off season. You know what that means? Let the tailgates and watch parties begin! On Super bowl Sunday consider making these meatballs for a great crowd pleaser.
For people on certain dietary restrictions please keep in mind this original recipe does contain soy and gluten. There are however, substitutions noted that may allow you to make the recipe!
Course - Main Dish
Cuisine - American
Servings: 4
Ingredients:
1 Lb Ground bison Can also be made with grass feed ground beef or ground turkey
1 Lb Onions Peeled and quartered
6 Garlic cloves Peeled
2 Tbsp Extra virgin olive oil
1 Tsp Freshly ground black pepper
1/4 Tsp Fine sea salt
1/2 Tsp Soy sauce Can use Tamari (gluten free soy sauce)
2 Tbsp Organic ketchup
1 Tsp Dried oregano
Pinch Cayenne pepper
1 Cup Dry breadcrumbs Such as panko. Can also use gluten-free breadcrumbs.
1 egg
2 Tbsp Sage Chopped
2 Cups Beef broth
2 Tbsp Flour Can you use gluten-free flour
Instructions
In the bowl of a food processor, pulse onions and garlic until finely chopped. Set aside 1/2 cup of this mixture. Preheat a tablespoon of the oil in a large sauté pan over medium high heat. Transfer remaining chopped onions and garlic from the food processor to the hot pan and cook, stirring often until caramelized, about 15 minutes. When onions in pan are caramelized, transfer to a bowl and set aside.


---

Meanwhile, make meatballs. Combine reserved onions and garlic with bison, pepper, salt, soy sauce, ketchup, oregano, cayenne, breadcrumbs and egg. With a spatula, toss lightly to combine. Overworking mixture will create a heavy paste, so use a light hand. Roll into 12 balls and transfer to a plate.


---

Return pan to medium heat and add remaining olive oil. Add meatballs and brown them on all sides, 5 to 10 minutes. Whisk beef broth, flour and sage into bowl with caramelized onions. When meatballs are browned, stack to one side of the pan. Pour in broth mixture and stir, scraping up any browned bits on the bottom of the pan. Redistribute meatballs evenly in pan and simmer over medium heat, turning meatballs occasionally with a spoon.


---

Cook until gravy is thickened and meatballs are cooked through, 15 to 20 minutes. To serve, arrange meatballs on a plate and spoon gravy over them.
---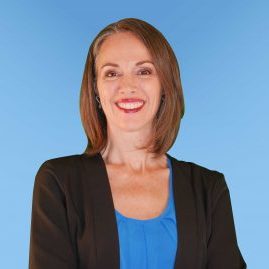 Recipe by Dr. Stephanie Chaney