Alcohol NOT on your Plan?? But it's summer, it's hot, it's BBQ and Party Time! Make Dr. Steph's Delicious MockARITA!!
So good you won't even miss the alcohol! Extra health benefits:
low sugar
gut happy cider tonic
contains 'inulin', a fiber that the good bacteria in your gut LOVE to promote improved diabetes, blood pressure, cholesterol levels, and bone density!
---
Ingredients (for 2)
1 bottle Kevita Brand Meyer Lemon Cider Tonic
2 organic limes, washed
2 tsp inulin
2 Tbsp room temp water
optional: fresh organic raspberries or strawberries
optional: smoked salt (to rim glasses)
ice cubes...lots
optional - Neuro Calm and Neuro Mag (healthy ways to add flavor and SUPER healthy nutrients for gut and brain/mood health.
---
Tools
citrus press
zester
paring knife
small bowl
bar shaker (not necessary) OR medium pitcher
large toothpicks for berries/garnish
margarita or other fun glasses
---
Instructions
If you want to get fancy, rim your fun glasses with some smoked salt and fill with ice cubes
Fill the bar shaker or pitcher with ice cubes
If using bar shaker, may need to half recipe and make 1 marg at a time, with the pitcher you can make 2 or double for 4 drink at a time.
Mix 2 tsp of inulin powder with the 2 Tbsp of water until inulin dissolved
Into pitcher or shaker, put the Kevita Lemon Tonic and the inulin water
Zest into the glasses and into the pitcher/shaker the rind of the limes
Cut limes in half and press all the juice into the pitcher/shaker
Gently stir or 'shake' the drink to mix and pour into glasses over the ice.
Optional - mottle 1/2 cup strawberries or raspberries OR a scoop of Neuro Calm or Neuro Mag and add to pitcher/shaker before mixing all
Garnish with a couple berries spiked with large toothpick.
SO REFRESHING!!
Inulin can be purchased from the office (Living Health Integrative Medicine)
Neuro Calm and Neuro Mag can be purchased from office or online store www.livinghealthmarket.com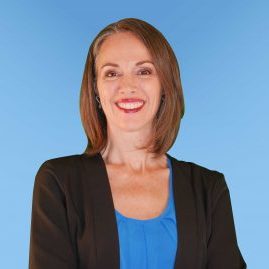 Recipe by Dr. Stephanie Chaney