Baked Zucchini Chips with Dairy-Free Chipotle Sauce
Baked Zucchini Chips with Dairy-Free Chipotle Sauce
Yield: 8 servings
Prep Time: 20 minutes
Cook Time: 2 hours
Ingredients
4 Large zucchini, evenly sliced 1/8 inch think
2 tablespoons olive oil
Salt
Pepper
1/2 teaspoon smoked paprika (optional)
1/2 teaspoon cumin (optional)
Directions:
Slice the zucchini evenly in 1/8 inch thick slices. Lay the zucchini on paper towels in a single layer, cover with more paper towels, apply pressure to reduce moisture.


---

Preheat the oven to 235 degrees F. Line several baking sheets with parchment paper. Brush the parchment paper lightly with olive oil. Lay the zucchini slices in a single layer on the parchment paper. Fit as many on each baking sheet as possible. Then lightly brush the top of the zuchini with olive oil. Sprinkle the zucchini slices with salt. You can also sprinkle with a little cumin and smoked paprika for extra flavor.


---

Bake for 1 1/2 – 2 hours until crisp and golden. If some zucchini chips are still a little flimsy or damp, remove the crisp chips and place the damp chips back in the oven for a few more minutes. Allow the zucchini chips to cool on the paper towels to absorb any extra oil. Store in an air-tight container.
---
For the Dairy - Free Chipotle Sauce
Yield: roughly 1 c
INGREDIENTS
3 chipotle peppers
1 tsp of the adobo sauce
2/3 c raw cashews, soaked
1/2 c unsweetened almond milk (or coconut milk)
2 tbsp lime juice (juice from about 2 limes)
1/4 tsp salt
1/2 tsp chili powder
2 tbsp avocado oil (optional--increases the creamy texture)
Directions
Cover the cashews in filtered water in an airtight container and soak overnight. If you're in a pinch for time, cover with boiling water and let soak (uncovered) for an hour. Drain and pat dry.


---

Combine all ingredients in a food processor or quality blender until smooth, scraping down sides as necessary. If too thick, add a little more almond/coconut milk.


---

Sprinkle top with chili powder and serve!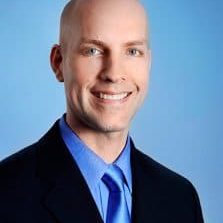 Recipe by Dr. Thomas A. Chaney