---
Some of the benefits of matcha tea include:
High in Antioxidants
Boosts Memory and Concentration
Increases Energy
High in Catechin, EGCg (special antioxidants)
Great Taste and Flavor
Course - Beverage
Servings: 4
Ingredients:
6-8 oz water
1 tsp Matcha Green Tea Powder
Instructions
Place 1 tsp of matcha green tea powder into a bowl or cup. Use whisk (bamboo is preferred) to remove lumps or use sifter. Then heat water to 80 degrees Celsius or about 175 degrees Fahrenheit (before boiling). Take about 2 ounces of water and mix with the matcha powder to form a paste. Use the bamboo whisk to mix, moving in the pattern of a "W" for about 1-2 minutes. Then add the rest of the water and enjoy!
Recipe Notes
There are variations that include using 2 ounces of water and 6 ounces of steamed almond milk or coconut milk.  Also use stevia or monk fruit to sweeten as necessary.
For those that drink Matcha regularly, kits are available online that include all supplies needed.
---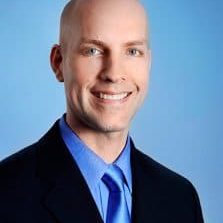 Recipe by Dr. Thomas A. Chaney