Asian Chicken Lettuce Wraps
Asian Chicken Lettuce Wraps

---
We love these lettuce wraps and make them often. Always modify recipes as necessary to comply with food allergies and food sensitivities. If you don't know what sensitivities you have, then come in and get tested!
Servings: 4
Ingredients:
For the filling:
• 1 lb ground chicken or you can use ground turkey
• 6-8oz button or baby bella mushrooms, finely minced
• 2 green onions, sliced
• 2 tsp fresh ginger, shredded
• 2 Tbsp garlic, crushed
• 1 Tbsp avocado oil (olive or coconut oil would work well too)
• 1/3-2/3 cup GF tamari, GF teriyaki or coconut aminos
To serve:
• Lettuce leaves (romaine hearts or bibb lettuce work well)
• Cilantro
Instructions
Prepare the filling by heating the oil in a medium sauté pan over medium heat. Add chicken and cook until lightly browned and cooked all the way through.


---

Add mushrooms, green onions, ginger, and garlic. Cook until fragrant and cooked through. Add 4 Tbsp coconut aminos or tamari and stir to coat chicken mixture.


---

Add additional sauce as desired.


---

Scoop mixture onto lettuce leaves. top with cilantro, if desired, and your favorite dipping sauce.
---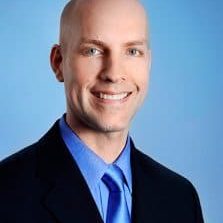 Recipe by Dr. Thomas A. Chaney