Gluten Free Protein Bar Recipe
Gluten Free Protein Bar Recipe

---
Happy summer from Living Health Integrative Medicine! If you are working up a sweat this summer to look bikini ready on vacation, you could really benefit from our Gluten Free Protein Bar recipe for that after workout energy boost. They are healthier than the processed protein bars that are typically found at your local grocery store. In fact, they can serve as a great grab and go snack as well.
Ingredients:
1 ½ cups of quinoa flakes
½ cup chopped nuts
¼ cup chia seeds
¼ cup of shredded unsweetened coconut
½ cup chocolate pea protein powder
1 egg
2/3 cup plain unsweetened coconut yogurt
1/3 cup almond butter
3 tbsp honey
2 tbsp coconut oil, melted and a bit extra for pan
1 tbsp lemon or ginger zest
½ cup of chocolate chips
Directions:
Preheat oven to 350 degrees.


---

Spread quinoa, nuts and coconut flakes on baking sheet and bake about 6 minutes until lightly toasted.


---

 Pour into large bowl and allow to cool. Once cool combine other ingredients until well mixed.


---

 Use extra coconut oil to grease 8 inch square pan. Spread the batter evenly into 8 inch pan.


---

Bake 15-20 minutes until golden brown on top.


---

Allow to cool and then cut into 12 bars. Enjoy!
---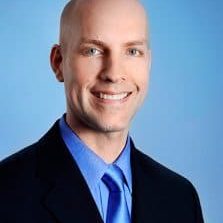 Recipe by Dr. Thomas A. Chaney