Lemon Ginger Asparagus With Toasted Almonds
Lemon Ginger Asparagus With Toasted Almonds

---
This lemon ginger asparagus with toasted almonds is the perfect addition to any cookbook heading into spring! Believe me this simple and easy to follow recipe is one that you are going to want to try out tonight!
Course - Main Dish, Side Dish
Prep Time: 5 minutes
Cook Time: 15 minutes
Servings: 4
Ingredients:
2 bunches of asparagus, ends trimmed
1 T olive oil
2 tsp red wine vinegar
1 1/2 tsp Dijon mustard
2 garlic cloves, minced
1 tsp grated ginger
zest of one lemon (then chop lemon into slices)
1/4 tsp. sea salt
1/3 cup slivered almonds (if you're unable to eat almonds you may switch out to any other nut)
Instructions
Preheat oven to 400 degrees F.


---

In a large bowl combine olive oil, red wine vinegar, dijon mustard, garlic, ginger, lemon zest and sea salt.


---

Add asparagus to bowl and coat with sauce.


---

Line TWO baking sheets with parchment paper and spread asparagus on sheets and top with sliced lemon.


---

Place sheets in oven and bake for 7 mins.


---

While asparagus is roasting add almonds (or other nut) to a small frying pan and cook over medium heat until browned (about 3-5 mins).


---

Remove sheets from oven and turn over asparagus as best as you can.

---

Swap the rack each sheet was on and bake for another 8 mins.

---

Remove from oven and top with toasted almond.

---

Serve warm.
---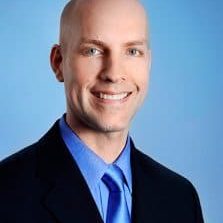 Recipe by Dr. Thomas A. Chaney