Rosemary Sweet Potatoes and Mushrooms
Rosemary Sweet Potatoes and Mushrooms
Prep Time: 15 minutes
Cook Time 45 minutes
Total Time 1 hour
Servings 6
Ingredients
1/4 cup chicken bone broth
3 tablespoons olive oil
2 tablespoons balsamic vinegar
2 pounds sweet potatoes peeled and cut into bite size pieces
6 large shallots peeled and quartered
3 cloves garlic peeled and sliced
1 tablespoon fresh rosemary chopped
12 ounces mushrooms washed and sliced
salt
parsley
Directions:
Preheat oven to 400°F. Brush baking dish with olive oil.
Whisk chicken broth, olive oil, and vinegar in a small bowl. Mix sweet potatoes, shallots, garlic and rosemary in large bowl. Pour half of broth mixture over and toss; sprinkle with salt.
Spread entire mixture on a baking sheet. Roast until potatoes begin to soften, stirring occasionally, about 15 minutes.
Meanwhile toss mushrooms with remaining broth mixture in the bowl and sprinkle with salt and pepper.
Add mushrooms to partially cooked sweet potato mixture.
Return to oven; roast until potatoes and mushrooms are tender, stirring occasionally, about 20-30 minutes longer. Garnish with parsley.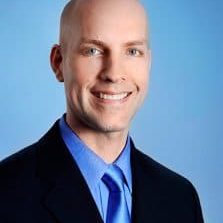 Recipe by Dr. Thomas A. Chaney