Healthy Green Bean Casserole
Healthy Green Bean Casserole

8 Servings
INGREDIENTS
Natural cooking spray, avocado, coconut or olive will work
1/4 cup almond flour
1/4 cup coconut flour
1/4 teaspoon garlic powder
Salt and pepper to taste
Pinch of cayenne (optional)
2 large yellow onions, thinly sliced
1/2 cup coconut milk
1 cup gluten-free breadcrumbs
2 tablespoons olive oil
1 pound green beans, cut into (2-inch) pieces
1 (14.5-ounce) can cream of mushroom soup (not condensed – gluten free)
---
INSTRUCTIONS:
Preheat oven to 425°F. Spray a large baking sheet and a 9- x 13-inch casserole dish with cooking spray; set both aside.
In a large bowl, combine flours, garlic powder, salt, pepper and cayenne. Add onions and toss to coat. Pour coconut milk over onions and toss again to coat.
In a second large bowl, combine breadcrumbs and oil then add onions and toss gently to coat. Transfer to prepared baking sheet and spread out in a single layer.
Bake, gently tossing halfway through, until golden brown and crisp, about 30 minutes. Reduce temperature to 350°F.
Meanwhile, bring a large pot of salted water to a boil. Add green beans and cook until just tender, 2 to 3 minutes; drain well and transfer to a large bowl.
Add soup, half of the onion rings, salt and pepper to bowl with green beans and toss gently. Transfer to prepared dish, top with remaining onion rings and bake until hot and bubbly, about 30 minutes.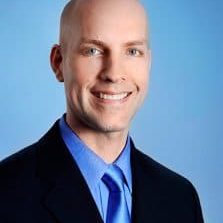 Recipe by Dr. Thomas A. Chaney