Dr. Steph's Shepherd's Pie
Dr. Steph's Shepherd's Pie

---
Dr. Steph's Shepherd's Pie is gluten-free, tasty and the perfect dish to bring to a holiday event! Since the cauliflower is used as the crust- people can't believe it's actually good for you and can indulge! We usually eat the final result with a side of veggies but feel free to try it with a side of fruit salad ☺ Enjoy.
Course - Main Dish
Cuisine - American
Ingredients:
Top Layer
1 Large head of cauliflower Cut into florets
2 Tbsp Melted ghee or coconut oil Nutiva has nice buttery flavor if you can't do
the dairy
1 Tsp Dijon mustard Gluten-free
To taste Salt
Pepper Only if no reactions
Bottom Layer
1 Tbsp coconut oil
1 Cooking onion Diced
3 Carrots Diced
2 Celery stalks Diced
1-2 Cloves of garlic Minced
1 Lb Ground beef Turkey as a replacement. Can also use other ground meat.
2 Tbsp Tomato paste Or blended jarred artichokes
1/2 - 1 Cup Chicken or turkey broth Gluten-free
1 Tsp Dry mustard
1/8 Tsp Cinnamon
Pinch Ground clove
To taste Salt
Pepper If no reactions
Instructions
Steam the cauliflower in an electric steamer or stove top steamer until soft (may take 15 minutes or more, so you can prep and get the other stuff done while this is happening). Drain when done and put in mixing bowl (if you're going to blend with a hand immersion blender) or food processor.


---

Add ghee/coconut oil, mustard, salt (pepper) to the cauliflower and blend until smooth. Put to side.


---

Heat a large skillet and cook the meat until brown. Drain any fat if need to. Remove meat from skillet and put in a bowl to add back after veggies cooked.


---

Heat coconut oil for bottom layer in the skillet after meat set aside and sauté the onion, carrots, celery and garlic for about 5 minutes. Add the meat back.


---

Stir in the tomato sauce/artichoke blend, broth and remaining spices, including salt (pepper) and simmer until most of liquid is evaporated (about 10 minutes, stirring occasionally).


---

Distribute meat into 1 cup ramekins or into a 9 by 9 inch baking dish then spread the cauliflower evenly and thickly on top.


---

Use a fork to make texture in the cauliflower and spray/drizzle with olive oil. You can also season with smoked paprika for extra flavor (if on list).


---

Place under broiler for 5-7 minutes until top golden brown. Serve with steamed broccoli or asparagus or a nice salad.
---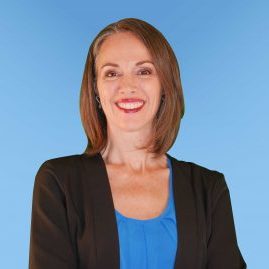 Recipe by Dr. Stephanie Chaney