Quinoa Beet & Orange Salad
Quinoa Beet & Orange Salad

This colorful, nutrient packed spring salad is light, flavorful and satisfying! If you are not a lover of beets, this salad will convert you!
Pronounced "keen-wah", this seed from the South American Andes Mountains comes in many colors, is a good source of fiber and is a complete protein.  Quinoa provides about 8 grams of protein for 1 cup of cooked quinoa.  Arugula is a green leafy vegetable that is jammed packed with nutrients, especially Vitamin A.  Beets are a great source of potassium, and Beta-Carotene and Oranges are flowing with Vitamin C.
Ingredients
4 medium red beets
1 teaspoon coconut oil
1 cup quinoa
2 cups water
2 tablespoons apple cider vinegar
2 tablespoons extra-virgin olive oil
1 teaspoon balsamic vinegar
1 clove of garlic, finely minced
Sea salt
2 large naval orange
2 cups of arugula or spinach
---
Instructions
STEP 1: BEETS (Can be prepared in advance or purchased already roasted)
To roast beets, preheat oven to 375 degrees F, coat beets lightly with coconut oil, wrap beets with wax paper then in aluminum foil, place on a baking sheet, and roast in the oven until cooked through, approximately 45 to 60 minutes. Remove from the oven, let cool for 10 minutes, and then peel and slice into 1/4-inch thick slices.
STEP 2: QUINOA (Can be prepared in advance)

Soak and Rinse: Unless it's marked as rinsed on the bag, you'll want to cover it in a bowl of cold water for 2 minutes to remove the outer shell. Then rinse quinoa in a fine mesh strainer with cool water for 30 seconds. Drain the excess water and transfer quinoa to a cooking pot.
Simmer: Add about 2 cups of filtered water or stock for every 1 cup of dry quinoa. You can add a pinch of salt to the mixture per your taste.  Bring to a boil, cover the pot and reduce heat to medium-low, so the liquid simmers. Cook the quinoa for 15 minutes.
Sit and Separate: Turn off the heat and allow the cooked quinoa to sit and stay covered for at least 5 minutes. This step enables the remaining liquid to be absorbed and that the seeds are cooked through. Use a fork to separate and fluff up the quinoa right before serving.
STEP 3: DRESSING
First cut 1 orange in half and squeeze the juice into a bowl.
In a small bowl whisk together the juice from 1 orange, apple cider vinegar, extra-virgin olive oil, balsamic vinegar and garlic. Taste and salt as necessary. Set aside.
STEP 4: ASSEMBLY
First peel the orange and cut into 1-inch segments, being careful to remove any seeds.
To assemble the salad, place the cooled quinoa in a large bowl and toss with dressing. Add the beets, orange segments and arugula or spinach and toss gently to coat.
Enjoy!
---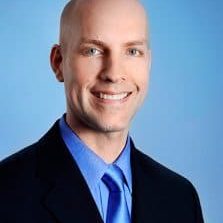 Recipe by Dr. Thomas A. Chaney