How To Boost Your Immune System For The Upcoming Season
How To Boost Your Immune System For The Upcoming Season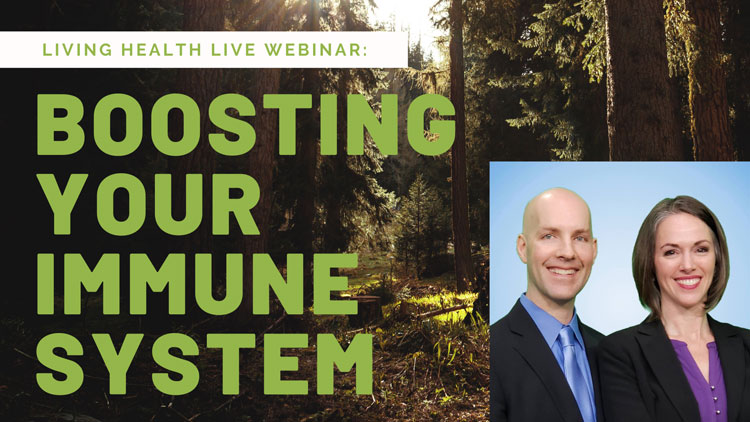 In this episode of Living Health LIVE Drs. Tom and Steph talk about ways to boost your immune system.
---
The Episode Includes:
New Research regarding Natural strategies to do to keep you healthy.
Latest Research on Integrative and Holistic Medical Therapies to Fight Infection
Vitamins, minerals, and herbs that will help boost and balance the immune system.
Integrative strategies to be proactive and preventative from viruses.
Insight on how to protect yourself from the onslaught of toxins - viral, environmental bacteria.
Here is the link to Living Health Market to find all the nutrients discussed:
To check out the Webinar replay, click here!
To listen to the Podcast, click here!
---
Downloadable Handouts
Please download the handouts below for more information regarding optimizing & troubleshooting your sleep. If you have any questions, please feel free to contact our team today.