Asian Salmon Zoodle (Zucchini Noodle) Salad
Asian Salmon Zoodle (Zucchini Noodle) Salad
These noodles made from fresh vegetables shed a new light on salad! No lettuce, just Zoodle! Full of nutrients, super easy to make.  It's light, it's fresh and oh so delicious! Great addition to any spring occasion!
Prep time: 25 minutes
Yield: Serves 4
Ingredients
1 pound of Wild Caught Salmon (3-4 filets)
1 Tbsp Olive/or Avocado oil
½ tsp Salt
½ tsp Pepper
1 small Onion
1 bunch of fresh Thyme
1 cup of water
Salad
3 to 4 zucchinis (1 1/2 pounds total)
1/2 teaspoon salt
1 1/2 cups thinly sliced red cabbage (it looks purple)
1 large carrot, grated (about 1 cup)
1/2 large red bell pepper, thinly sliced then cut into 1-inch segments
2 green onions, thinly sliced on the diagonal
1/2 bunch cilantro, chopped, leaves and tender stems (about 1/2 cup)
Dressing
1/3 cup seasoned rice vinegar*
3 Tbsp olive/ or avocado oil
2 teaspoons dark roasted sesame oil
2 clove garlic, minced (about 2 teaspoon)
Pinch of red pepper flakes (optional)
*Seasoned rice vinegar is rice vinegar that has been seasoned with salt, pepper, and a sweetener. If you have plain rice vinegar, you'll need to add seasoning and a serving of stevia, monk fruit or maple syrup to it.
**You will also need to use a Spiralizer or other spiral vegetable slicing tool.
---
Method
Poach the Salmon.

Make sure your salmon is defrosted if you are using frozen salmon and remove skin prior to cooking.
Season the salmon with salt and pepper and oil.
Slice the onion.
In a 10 inch pan add the onions, a pinch of salt, the bunch of thyme springs and water just enough to cover the onions.
Place the salmon on top of the onion and thyme. Cover with a lid and heat on medium-high heat for about 10 minutes.
Turn off heat and let cool for 5 minutes.
Move only the salmon to a bowl.  Remove any skin. Use a fork to shred the salmon into bite sized pieces.

---

Spiralize zucchini noodles:

Use the zucchini in the spiralizer to make the zucchini noodles following manufacturer's directions.
You should have 5 to 6 cups of "zoodles".
Place in a colander set over a bowl and toss with salt. Let the noodles drain a bit of their excess moisture while you prep the other vegetables.
Many of the noodles are quite long, so you'll want to cut them up a bit to make them easier to toss with the other vegetables.
---

Chop Chop:

Grate the carrots.
Thinly slice the red cabbage.
Thinly slice the green onions in a diagonal.
Thinly slice the red pepper then cut into 1-inch segments.
Chop the cilantro leaves and stems.

---

Make dressing:

Whisk together in a medium bowl the seasoned rice vinegar, olive/ avocado oil, dark sesame oil, minced garlic, and red pepper flakes.
---

Combine

In a large bowl combine zucchini noodles with cabbage, carrot, bell pepper, onions, cilantro and salmon.
Pour the dressing over the saladand gently toss to combine.
Serve immediately.
---
FYI: You can have the meat on the side. This dish also goes well with your other favorite proteins like Grass Fed Beef Strips in place of the Salmon!  You can even put a new spin on the salad using different dressings.  Have fun!
---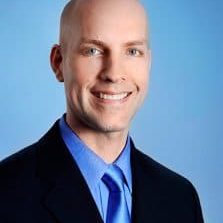 Recipe by Dr. Thomas A. Chaney